Dr. Sherifat Tolulope Akindele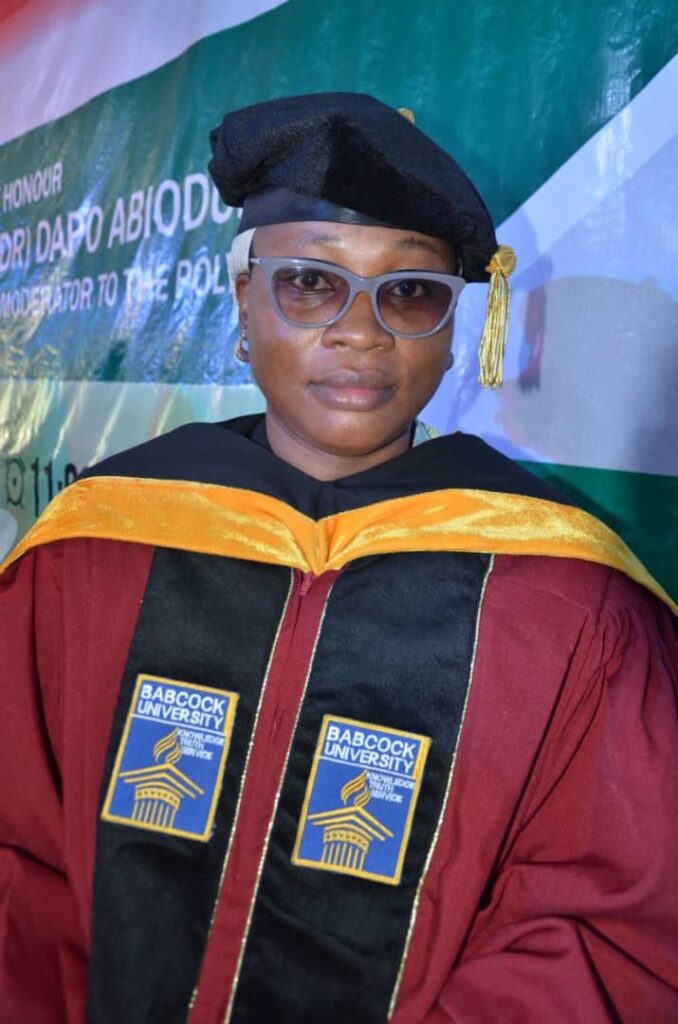 I am most delighted to welcome you to Abraham Adesanya Polytechnic, Ijebu-igbo, an Ogun State government-owned Information and Communication Technology (ICT) Polytechnic established in year 2006 in pursuance to offering technologically-based Education for self-reliance. The Polytechnic was licensed and approved by the National Board for Technical Education (NBTE) to offer National Diploma and Higher National Diploma programmes in Science, Engineering and Management courses with Cisco Networking Academy and Oracle Academy programmes which transform lives with hands-on digital skills training that prepare students for labour market.
It will interest you to know that, Abraham Adesanya Polytechnic, through ardent commitment towards providing and contributing to Human Resources development of Nigeria and beyond, has been a pivot for Technical learning which has culminated into the creation of improved skilled manpower and enhanced industrial productivity.
Our commitment to imparting our students with Technological learning experiences and ICT skills has won the Polytechnic accolades Nationally and Internationally. This has been possible because we are blessed with seasoned and creditable Academic Staff with sound Teaching and Research Experiences that enhance students' knowledge and understanding. Also, our non-teaching staff are cautiously selected based on their qualification, dedication and commitment to the overall welfare of our students.
It is our pride that we produce academically and morally complete graduates who can compete creditably with their colleagues. In fact, our products, spreading across the nation, Nigeria and beyond, are making waves and excelling in different fields of their endeavor to the point that, leading employers in the Labour Market and Academic Institutions both in Nigeria and Overseas recognize them to be talent toppers.
By exploring our website, you will get assurance of the quality the Polytechnic is made of. I, therefore encourage you to expand your Technological skills and Intellectual capacity by choosing a course in Abraham Adesanya Polytechnic, Ijebu-igbo in order to boost your career.
Once again, you are welcome!